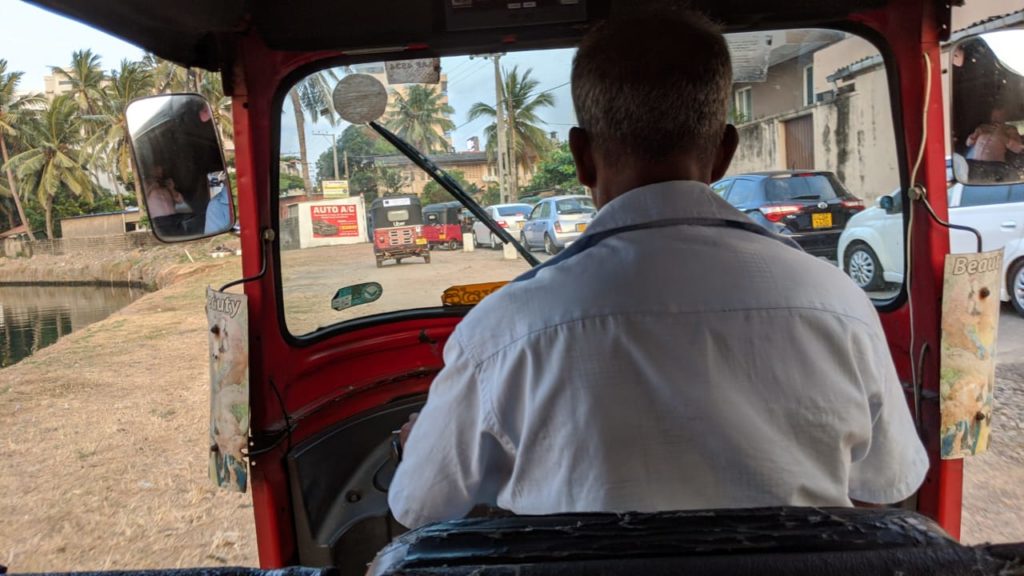 Derek and I love our new country of Sri Lanka. A gem of an island, Sri Lanka is full of natural beauty and an abundance of resources. Having said that, moving to a new place is always challenging, no matter how beautiful the land and how kind its people. Below are three mottos that describe our experience in our new home.
If something makes too much sense, it's probably wrong.
Derek and I thought it would be nice to take a train down to the historic Galle Fort for a mini getaway. We love the idea of travelling by train, and since we live close to Mount Lavinia station, we walked to the station to buy tickets for the next day. When we got there, the man behind the counter told us that we could only purchase tickets on the day we were travelling.
The following day, we arrived at the station at 7:50 am for a train departing at 8:35 am. With two pink second-class tickets in hand, we sat down on a bench near the platform. We watched many trains went by, and each time the conductor shook his head no; it wasn't our train. At almost 9:00 am, the conductor shouted, go go go as a train was nearing the station. We picked up our bag and ran. As the train pulled into the station, our mouths dropped–the train was jam-packed. Not only were the cars full, but there were also more passengers hanging off the railings at the entrances of every car. Defeated, we walked back to the station. The conductor looked at us, "Why didn't you get on the train?"
"It was full, and we couldn't get on," Derek said.
The conductor smiled and gave us the sideway nod as he took away our pink tickets.
We thought that it made sense for us to get on the train since we had tickets, but that wasn't the case. Lesson learned: If something makes too much sense, it's probably wrong. We did eventually make it to Galle. We found a man who offered us a ride. After negotiating down from USD 100 to USD 50, we got a car. The car wasn't fast enough for the highway, so we stuck to the local roads and three bumpy hours later, we finally made it.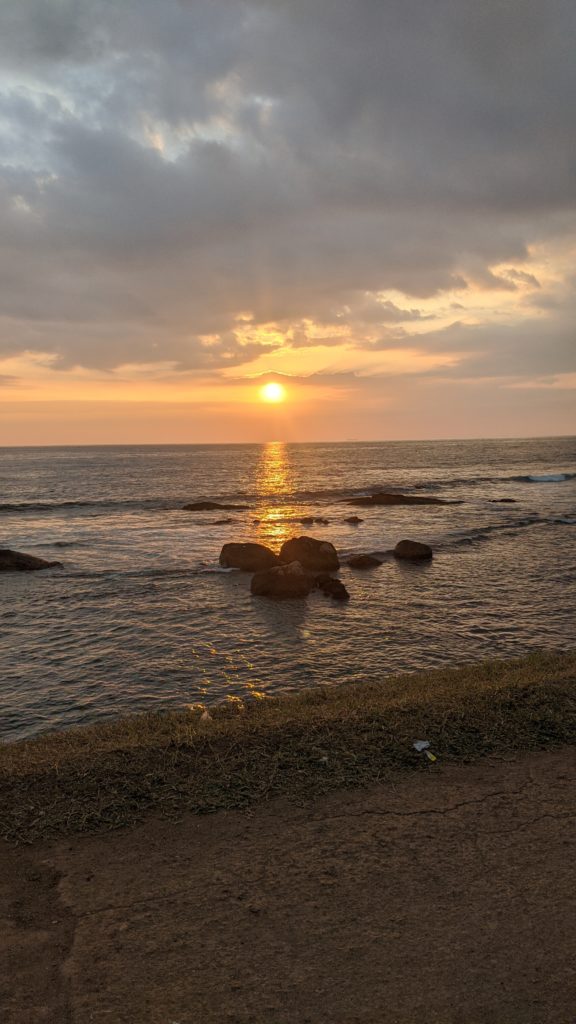 If something seems too easy, you will probably need to go back.
After eating out for weeks, Derek wanted to start cooking again. He went to the gas station one day and bought a tank of gas. Since the attached store was closed, he couldn't get the tubing that would connect the tank to the stove. The following weekend, he went back and bought the attachment we needed. He realized when he got home that before he can start cooking, we still needed to source a metal fitting to connect the tubing to the stove. He searched the hardware stores in our neighbourhood, walked up and down in the heat for a whole afternoon, and found none. The next day, I enlisted the help of the local people working in our building. While Derek was still at work, I showed the man a picture of the fitting. He took me to two hardware shops nearby, and neither had what I was looking for. Derek happened to get home when I got back. The man got in the tuk tuk with Derek to continue the hunt. After travelling to the next neighbourhood and stopping in many stores, Derek finally found the right accessory.
That day, we learned another valuable lesson: If something seems too easy, you'll probably need to go back. This applies to many situations, like opening a bank account (which we haven't) and getting a resident visa (which I still don't have).
Time is relative, but not related to the clock.
On a Friday morning, our relocation agent told Derek to go to the customs office at 11:30 am to inspect our shipment from Hong Kong and pay the duty. Derek showed up on time and sat in a waiting room. After waiting for an hour or so, he asked when he would meet the customs agent. The man at reception answered 1:00 pm. When Derek asked again an hour later, he was told 2:30 pm. Then, 3:30 pm came and went, and Derek still sat in the same room. At one point, the relocation agent appeared and told Derek to discreetly bribe the guys unloading the boxes, which he did. At 4:30, Derek was finally summoned into a room. After seeing our wine fridge (and being disappointed that it was a small one) and opening some boxes (he puzzled over our SodaStream), the customs agent demanded a USD 800 duty. Derek managed to persuade him to let us have our things for USD 400. After the negotiation, Derek finally left the customs office and made it home at 7:30 pm. Our boxes arrived at 10:00 pm.
The workings of the "Island Time" is mysterious–it could be one hour after the agreed-upon time or five hours–we just never know. We tell ourselves, time is relative, but not related to the clock as soothsaying any time we are waiting for anything. For instance, our new fridge was supposed to be delivered before noon the next day. It wasn't. We called the store around 12:30 pm, and the shopkeeper said that it would arrive before 4:00 pm. It showed up at 6:30 pm. Hey, at least we have our stuff and a fridge now, which makes our new life in Sri Lanka more comfortable.
Derek and I love Sri Lanka, but some days, the country does kick our butts. The three mottos help us understand the workings of our new city. When things don't go our way, they help us realize our misaligned expectations. At least we can laugh over our amusingly confusing misadventures over a bottle of Rockland Dry Gin.
Edited by Mohini Khadaria.