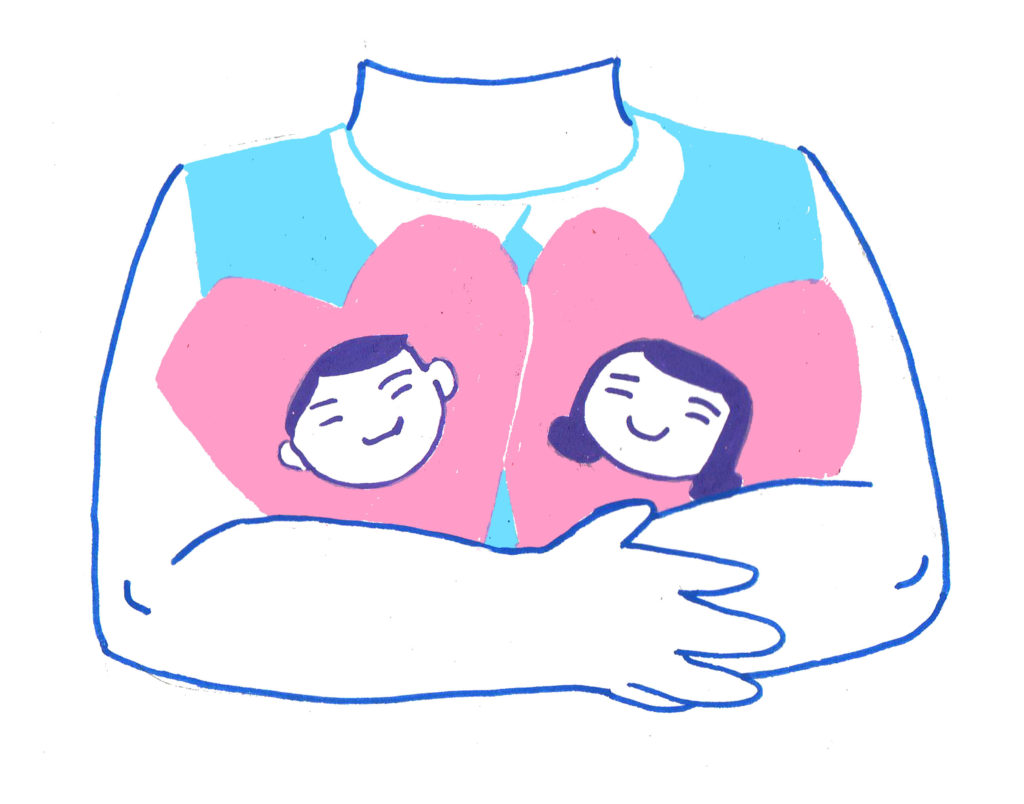 Last night, my brother Davis called me. "Hey, did you know that Baba and Mama read your blog?"
"No! I thought they just like it on Facebook without actually reading it."
"Well, they do. I was a bit concerned since you mentioned your coke hangover in your last post."
I was astounded. At the same time though, how silly it was for me to assume that Mama and Baba wouldn't be interested in reading my blog? After all, I did quit my successful career as a librarian and plunged myself into the unknown and unstable life of a freelance writer. They don't understand why I would give up my comfortable life for something so uncertain. They read my blog, hoping to make sense of the choices I made.
In many ways, I am nervous about writing In the Shadow of the Middle Kingdom. It's about politics; it's about the clash of cultures. It's also about identity and spirituality—but it's also about secrets—there is an undercurrent full of them flowing through my story, and every so often, one of them rises to the surface.
On that note, it's time for me to reveal a secret.
I got a new tattoo (sorry, Mama). It is an eight-inch tattoo of Guanyin, the Chinese bodhisattva of compassion and mercy. I got it a while ago, but I was too afraid to show it to my parents when I was in Taiwan last time. Last time I got a tattoo, Mama was so livid, she wouldn't talk to me for days. Like many parents, they associate tattoos with gangsters and the unsavory underbellies of society. But this tattoo is important to me. I want them to understand why.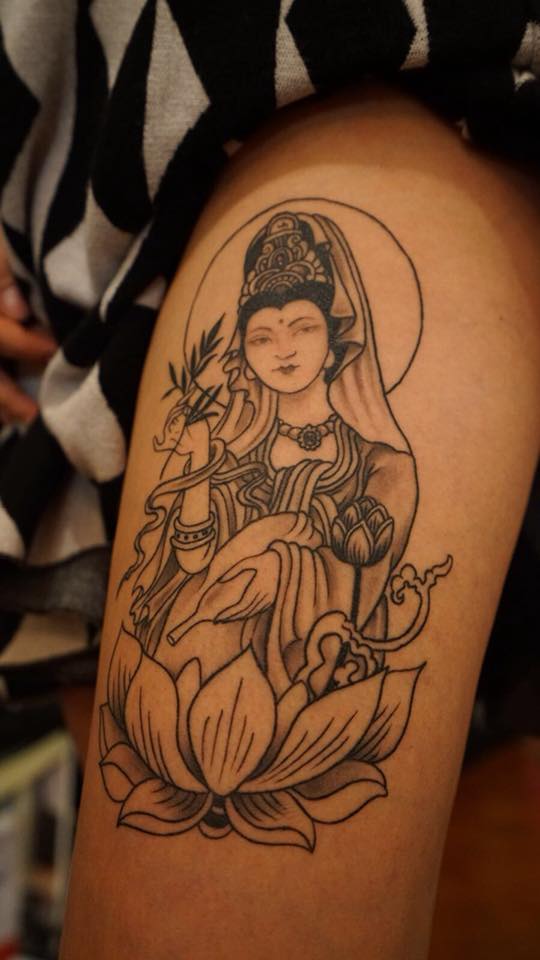 My good friend Alex Prachthauser did a phenomenal job— my Guanyin is beautiful and serene, holding a water jar and a strand of willow leaves. I asked Alex to tattoo her as far up as my thigh as possible so she wouldn't be visible unless I wear shorts. I did this intentionally so that I could hide her easily (mostly from Mama, Baba and other disapproving family members).
There are several reasons for getting this tattoo. First, it represents my vow to live my life with love and empathy. I strive to be cognizant of the suffering of others and help to make the world a better place.
Second, the tattoo is a tribute to my ancestral heritage, the aspect of me that I neglected and dismissed for most of my life. Also, it expresses my commitment to stay in Asia and learn about my own culture.  Since we've been married, Derek and I decided to stay in Asia for the long haul. However, up until this point, I am an Asian woman living in Hong Kong who knows so little about her own culture. I didn't even try—I was what they call a"banana."
Third, the tattoo also reflects my newfound fascination in Chinese gods, which is a little contrary considering my disdain for organized religions.  In high school, people took me to church with them, but Jesus never entered my heart. When I was in my mid 20's, I learned about Islam while working and living in Dubai. I felt the religion to be culturally oppressive, and I became resentful towards it when I was coerced to convert (that's another secret for a different time).
Despite my early indifference and later indignation towards religions, I am now interested in the Chinese folk religion. To me, judgment and fear do not pay a prominent role in the faith. My parents never used the idea of God as a crutch when I did something they didn't like. They would yell that I was ruining my reputation or embarrassing them—they don't care what a god thinks; they care more about what others would think of me, and how my actions reflect on them. I like that about the religion. I was so tired of people telling me that I was going to hell for believing in something or that something I was doing was haram, acts forbidden by Allah.
There are so many intriguing stories about my culture. But for me to share these stories; I have to reveal secrets. I have to tell the truth. My tattoo is only one secret, first of the many. However, the secrets I am going to share are not just mine. They are of my family's too. In attempting to untangle my multi-layered identity and telling the truth, there is a part of me that worries about hurting the people I love the most. Sometimes the truth is painful.
I come from a place of love and compassion. My writing about my family is not in any way trying to or hurt them—instead, I intend to tell stories people can relate to and connect with. In doing so, I hope to help make the world a better place.
Follow and Like kayochangblack.com